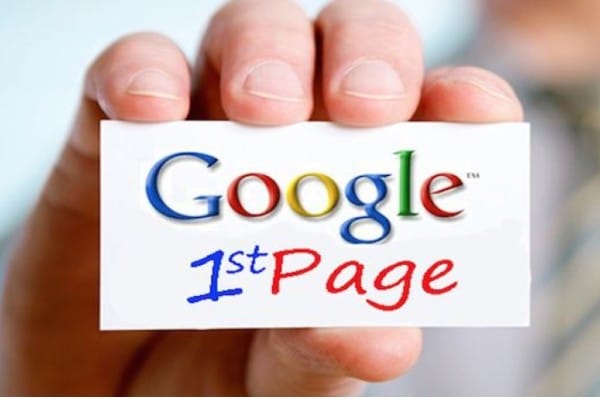 How I got to the first page on Google Search
As we all know, getting to the first on page on Google search is no mean feat. In this short article, I'll outline the steps I took to optimize a product page for one of my clients to rise to the first page on google search.
In case you're wondering why ranking on the first page on Google search is so important, let me break that down first. At the time of writing this article, Google is still the defacto search destination online. That means a huge majority of people trying to find things online head over to Google. So imagine your product showing up on the first page when people search on Google? That's instant popularity for your product or service resulting in a higher chance of getting noticed and closing sales.
So how exactly can this feat be achieved? Read on.
1. Structure
Google loves structure, a lot of it. That's because it helps Google work more efficiently and find you the closest match to what you're looking for within the first 10 results. Over the years, Google has gotten so good at this but that wouldn't have been possible without getting things organized first.
Think for a moment about your bedroom when you were growing up. Was it always neat and tidy with things always in the right place? If yes, you never had to waste time looking for stuff because you knew exactly where things were. That's the exact same principle Google thrives on.
So how do you get your page structure organized the way Google likes it? Here are some tips:
a) Make sure your product titles use the H1 tag. This tells Google this is the product title and expects to see the product description somewhere below.
b) Make sure the product description has enough keywords related to that particular product. For help on how to write your product descriptions, reach out to us here.
c) Use at least 4 product images with minimum 600 x 600 pixels in size. Make sure each images has an Alt Image tag set to the name of that product.
d) Include information about expected delivery times and options available
e) Provide information about payment options available. If possible, add icons to make this easy to see.
f) If applicable, provide information about how your customers can return items, get a refund or exchange items.
Remember, structure is important, so pay attention to how these pieces of information are arranged on the page. If you're using WordPress and WooCommerce, make sure to select a theme that is SEO optimized and supports the items described above.
2. SEO Optimization
If your website uses WordPress and WooCommerce, then you're in luck. There are several plugins suitable for this. Personally, I have used Premmerce SEO with great results, you can check it out here.
This can be used in combination with Yoast SEO plugin.
If your website is based on something else other than WordPress and WooCommerce, you can still have a look at the suggestions above and get similar plugins, extensions or addons for your platform.
3. Google Shopping
Most people don't usually bother with this but it's actually a secret weapon used by most experts to improve ranking and product placement in Google search results. Again, if you use WordPress and WooCommerce, there are several plugins available for setting this up. You can reach out to us in case you need help setting up Google Shopping for your website.
4. Product Reviews
It's extremely important to have positive reviews for your products. Apart from this boosting confidence about the quality of your products, Google also uses these reviews to decide which products to choose when there are several competing options. This however may not be possible if you're just starting out. But no worries, you can still rank high without any product reviews but make sure to include a way of getting legitimate feedback or reviews from your customers. This will help on the long run.
Final Words
Hopefully this short article helped throw some light on what worked for me and if implemented correctly, should work for you too! In case you have any questions or need assistance, do you not hesitate to get in touch.